Happy Take Away : from 11h15 to 11h45 get – 10% on Wednesday and Thursday
Notre

Prochain Arrêt

23-01-2020 10:30 - 23-01-2020 12:30

A emporter  ou   sur place, trouvez nous les jeudi sur Colomiers. Des bretzels et saucisses allemandes, mais aussi un plat cuisiné maison chaque semaine. Pensez à emporter des plats ou charcuteries pour vos proches le soir ou week end

VOIR LES AUTRES EMPLACEMENTS
To take away or enjoy on site:
Le Food Truck offers typical snacks like the famous Currywurst as well as authentic dishes and warm home-made German side dishes.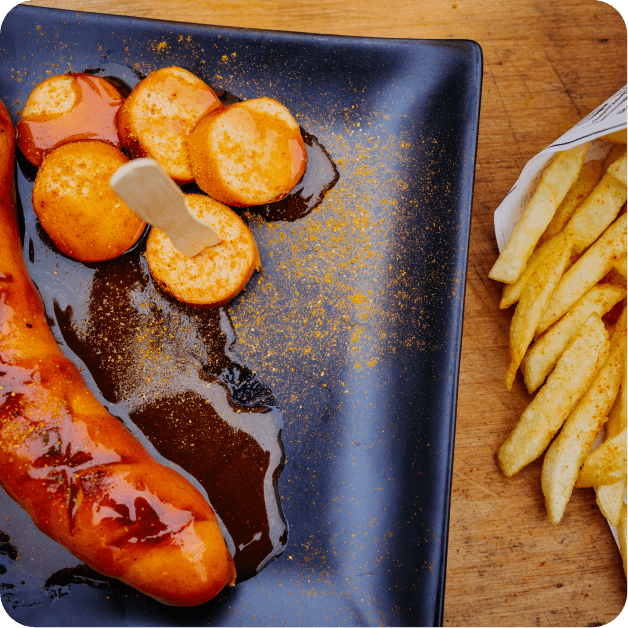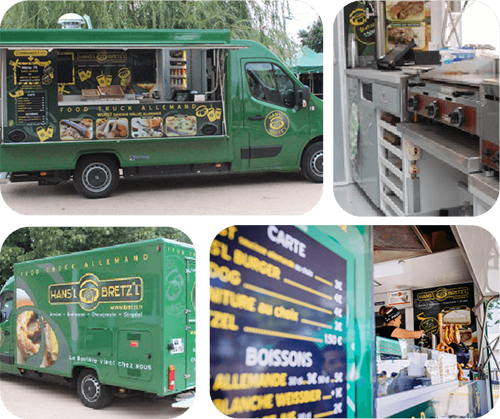 You're sure to have seen our green and yellow truck out and about. It is self-sufficient in clean energy and can be hired privately for your event.
Our Food Truck can be found in the North of Toulouse, Blagnac, Cornebarrieu, Aussonne and Colomiers as well as around the airport and at the sites of aeronautical companies like Airbus, Air France, Lufthansa, Zodiac, and Daher…
Founders Fabian and Elodie Brillaud are accompanied by a team that changes with the comings and goings of Airbus, consisting of German expatriates who speak a little French. They enrich our team for a few months…until an Airbus takes them back to Germany when their spouse's assignment ends…
A team is a company's best asset. Without someone to welcome you, advise you and take care of you, the quality of the dishes and the location are only close to perfect. The most important ingredients are diversity and a welcome in your language.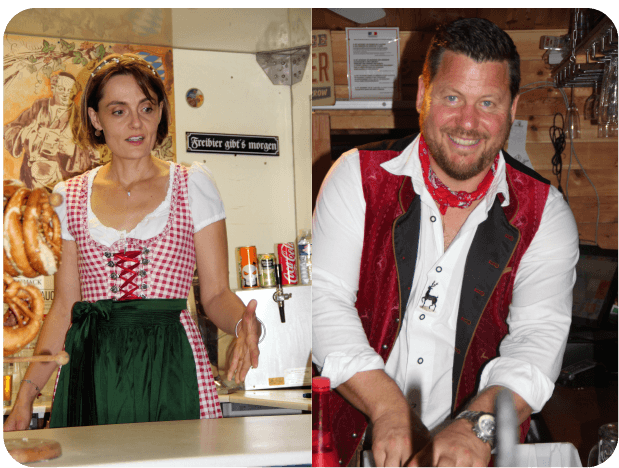 Food trucks first appeared in 2009 after the film "Les Chti's" came out… before that, trucks were used mostly for pizzas or snacks and sandwiches. Nowadays, big-name chefs can be found on the road. The food offering might have to be adapted but it is still home-made and has a theme with quality dishes accompanied by a story.
While the majority have focused on the takeaway-side of the business, we have created an ambiance with an on-site restaurant, making us a travelling Biergarten. But rest assured that we are still well-equipped for takeaways.